Virtual Engineering Lunch and Learn Series ~ FREE to Members!
Tuesday, October 12, 2021  12:00pm – 1:00pm CT
OVENS PANEL DISCUSSION: PART 2
ASB members receive free registration access to all lunch and learns.  If you are currently not a member the cost to attend is $10.  If you would like to become a member, please visit our membership page for more information or contact ASB's Director, Member Relations, Amanda Gonzalez at (800) 713-0462 x3.
Summary
As the baking industry continues to evolve, we are seeking ways to support what matters most to the baking professional.  Join our LIVE panel of industry leaders as they answer your questions!  In this second installment covering ovens our panel experts will be discussing:
Once cannabis is federally approved will there be regulations that stipulate that production lines be segregated.

What countries use all or part of NFPA code that oversees Ovens?

Latest technology trends for tunnel ovens

With FSMA initiative, will ovens be required to use food grade lubricant options vs. the current graphite based products which are not food grade

How is the adaptation of safety PLC systems going to impact oven operation & compliance code?

Purging in a multi-zone/multi-burner setup, and conditions that might allow a zonal purge versus those that require a re-purge of the entire oven.
We want to understand what is most important to you, submit your questions during registration and the panel will address submitted questions during this 60-minute engineering lunch and learn.
UPCOMING LUNCH & LEARNS
Schedule and topics subject to change.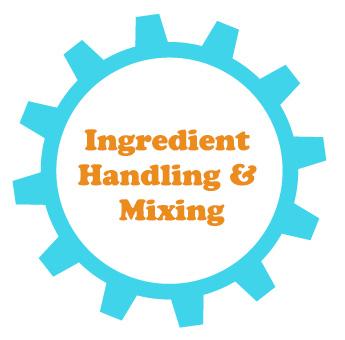 Ingredient Handling & Mixing Panel
Moderator: Dave Watson, The Austin Co.,
Panel: Andrew McGhie, Shaffer Mixers; Jason Stricker, Shick Esteve; Jeff Teasdale, Pepperidge Farm; Luis Vargas, Grupo Bimbo
Date: September 16, 2021
EVENT DETAILS

DATE
Tuesday, October 12, 2021

TIME
12:00 pm – 1:00 pm CT

VENUE
Virtual