Virtual Engineering Lunch and Learn Series ~ FREE to Members!
Tuesday, October 12, 2021  12:00pm – 1:00pm CT
OVENS DISCUSSION: PANELIST BIO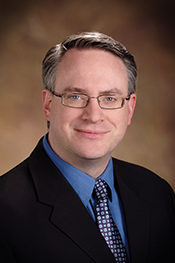 Edward Baldwin
Banner-Day
 Ed Baldwin is Director of Engineering Operations for Banner Engineering & Sales, Inc. with headquarters located in Saginaw, MI. Banner Engineering & Sales, Inc. D.B.A. as Banner-Day, specializes in modernization and performance optimizing automation and temperature control solutions for large scale commercial bakery ovens and impedance pipe heating systems for commercial and industrial process piping heating applications. 
Ed received his Bachelor of Science in Electrical Engineering from the Michigan Technological University, Houghton, MI in 1994. Ed spent the next decade establishing himself as a highly skilled automation engineer, with experience in a wide variety of industries from automotive to commercial roofing and most things in between. 
Ed joined Banner-Day in 2004. Prior to becoming Engineering Operations Director, Ed worked as assistant bakery engineer and later, chief bakery engineer. He has served as the Director of Engineering Operations since 2018. In his current role, Ed oversees Banner-Day's team of engineers, sets engineering standards, and continues to provide direct engineering services himself. In addition, he continues supports the company's sales and marketing activities. 
Ed also serves the baking industry via participation on the American Society of Baking Z50.1 Bakery Equipment Safety Standard committee. In addition, Ed serves as the baking industry liaison to the National Fire Protection Association (NFPA) Standard 86 (Standard for Ovens and Furnaces) Technical Committee 
Ed has been married to his wife Laura for 22 years. They have four children together. 
EVENT DETAILS

   DATE
   Tuesday, October 12, 2021

  TIME
  12:00 pm – 1:00 pm CT

   VENUE
   Virtual