Virtual Engineering Lunch and Learn Series ~ FREE to Members!
Tuesday, October 12, 2021  12:00pm – 1:00pm CT
OVENS DISCUSSION: PANELIST BIO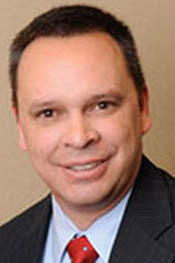 Rowdy Brixey
Brixey Engineering, Inc.
Rowdy Brixey is a certified professional baker engineer (ASBPBE) with over 39 years of industry experience.  Rowdy started as a bakery mechanic in 1981 at age 16 and advanced to vice-president of engineering through his 28-year tenure at Interstate Brands Corp (IBC).  After IBC, Rowdy became vice-president of manufacturing for George Weston Bakeries (GWB). After Bimbo Bakeries USA (BBU) purchased GWB, Rowdy became the director of engineering and maintenance optimization, leading both maintenance and engineering for over 55 plants, but also project engineering for two-thirds of the US.  During the last three years at BBU, Rowdy developed and taught maintenance management teams and worked to develop future bench.  In 2017 Rowdy started his own company, BEST: Brixey Engineering Strategies & Training, providing OSHA oven inspection services, maintenance training, and maintenance labor to help keep your bakery running.
Rowdy has been responsible for countless bakery interventions where remediation plans had to be developed and executed to transform the bakery performance and stabilize the leadership strategy.  Rowdy has vast experience in building new bakeries, start-ups, as well as deep knowledge of several leading maintenance management systems. Rowdy's Associate Degree in business, combined with his strong technical hands-on experience makes him uniquely one of the best in the business.  Rowdy has taught many classes during his lengthy career and is now available to share his knowledge with others.
Rowdy served as the Chairman of the American Society of Baking (ASB) from 2010/2011 and is currently the chairman of the ASB Hall of Fame Evaluation Committee and the vice-chairman of the ANZI Z50 Safety and Sanitation Committee.
EVENT DETAILS

   DATE
   Tuesday, October 12, 2021

  TIME
  12:00 pm – 1:00 pm CT

   VENUE
   Virtual