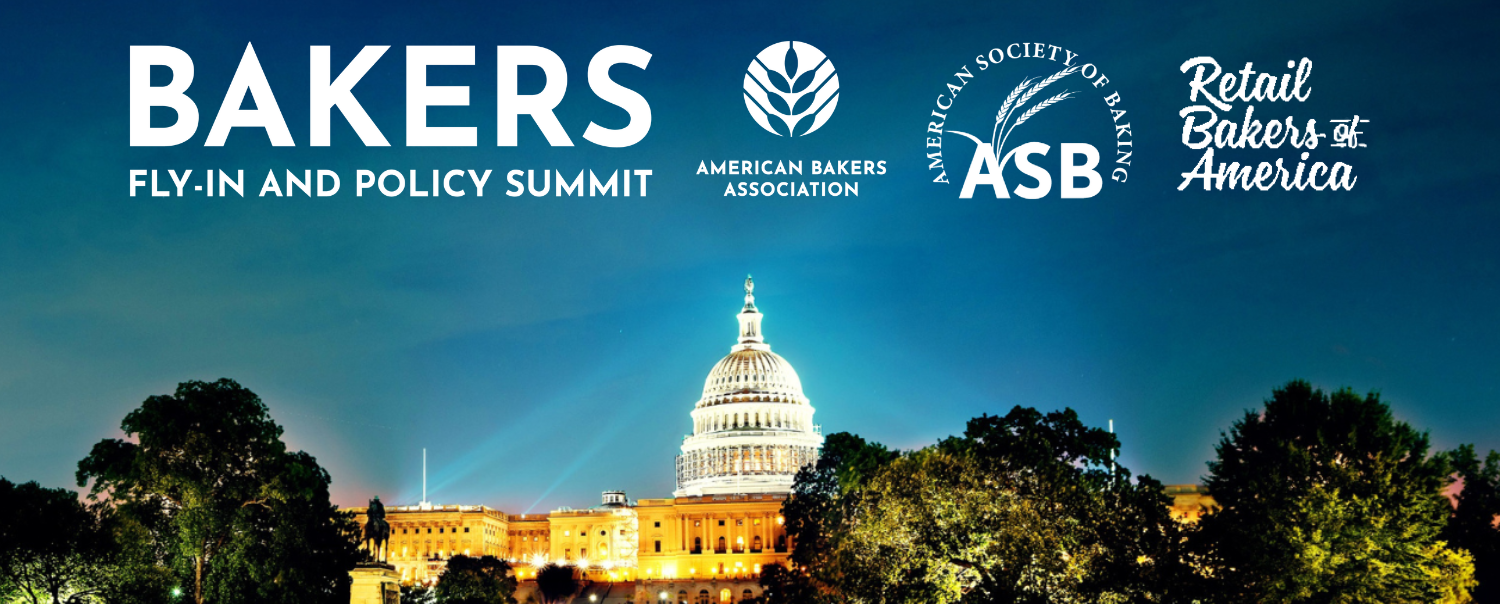 Bakers Fly-In and Policy Summit
November 13 – 15, 2023
Royal Sonesta Washington
20 Massachusetts Ave., NW
Washington, DC 20001
For the first time ever, ALL wholesale and retail baker organizations are joining  together to voice our shared concerns with lawmakers in Washington, DC at the Bakers Fly-In and Policy Summit.
The American Society of Baking is joining forces with the  American Baking Association (ABA) and the Retail Bakers of America (RBA), for this policy summit and fly-in will include wholesale bakers of all sizes and product types from across the country. 
WHAT TO EXPECT
CONNECT
Reignite and develop relationships with a community of baking industry executives, policy experts, and peers from the ABA, RBA, and ASB.
LEARN
Participate in meetings with regulatory officials, panels of business association experts, and keynote addresses from policymakers to learn about the central issues affecting the baking industry, and how your voice can make an impact.
ADVOCATE
With guidance and assistance from ABA's advocacy experts share our industry's unique perspective and challenges in small group meetings with key lawmakers on Capitol Hill and help educate them and their staff on our policy priorities.