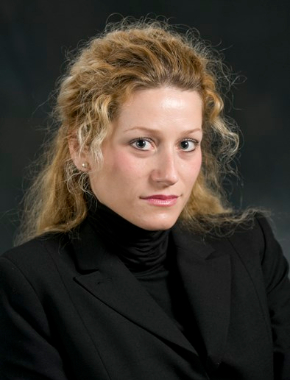 Dr. Eva Almenar
Michigan State University
Dr. Eva Almenar is currently an Associate Professor at the School of Packaging at Michigan State University, and is mainly working on developing packaging materials made from renewable feedstock with a focus on active packaging materials (antimicrobial, scavenging, and temperature – sensitivity materials) for the delivery of high-quality and safe food products.  In the course of her career, she has worked with different packaging technologies (modified atmosphere packaging, controlled atmosphere packaging, active packaging, and coatings) and packaging materials (bio-based with petroleum-based), as well as with different fruits and vegetables (whole and minimally processed) besides other perishables like meats and cereals.
She is the past chair of the Food Packaging Division of the Institute of Food Technologists (IFT) and of the S-294 Multi-State Project on Postharvest Quality and Safety in Fresh Cut Vegetables and Fruits.  Dr. Almenar has authored and co-authored a variety of publications, including peer-reviewed and non-peer reviewed articles and book chapters http://scholar.google.com/citations?user=DUNVWvQAAAAJ&hl=en.
She is also the author of 7 invention disclosures.  Dr. Almenar teaches the undergraduate/graduate courses "Food Packaging" (PKG 455) in the spring, and "Packaging & Shelf Life Perishables" (PKG 456) in the fall.  She also supervises individual studies to develop solutions to specific packaging problems "Directed Studies in Packaging" (PKG 490).
Presentation
Monday, February 26, 2018 @ 2:30 pm – 3:00 pm; Operational Opportunities Session
Novel Packaging for Baked Goods