HOTEL INFORMATION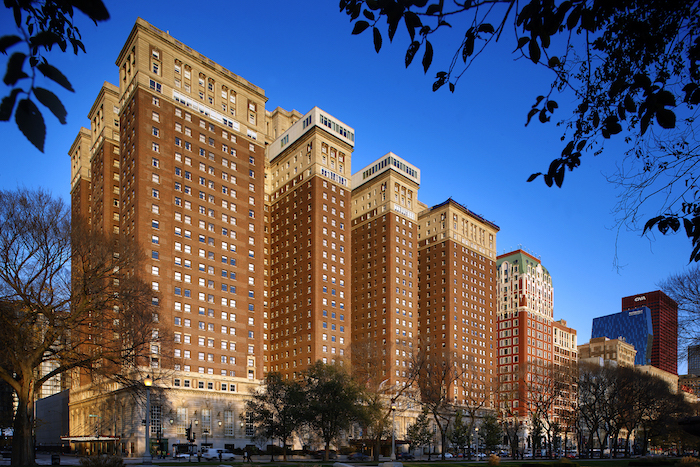 Hilton Chicago
720 South Michigan Avenue
Chicago, Illinois  60605
Hotel Website
Online Reservations (coming August 21)
The Hilton Chicago hotel opened its doors in 1927 and has served as one of the city's most revered addresses ever since.  Located on South Michigan Avenue and overlooking Grant Park and Lake Michigan, the hotel has been meticulously redesigned and restored in a way that preserves the magnificence of its early 20thCentury style while incorporating all of the 21st Century conveniences. 
HOTEL RESERVATIONS
Room Rate: $199/night plus 17.4% tax  
Online Reservations (coming August 21)
Deadline: February 5, 2024
A special ASB rate of $199, single/double occupancy, is available to conference attendees at the Hilton.  Please make your reservation directly with the Hilton on or before February 5, 2024 by calling (877) 865-5320.  When making your reservation please make sure to mention the group code BAK to obtain the group rate of $199.
Reservations may also be made online by clicking here (coming August 21).
The hotel will accept reservations at the reduced conference rate on a space-available basis until February 5, 2024 or until sold out, whichever comes first.  Reservations made after this date will be accepted on a first-come, first-served basis at the nearest rate.  Applied to the room charge will be state and local taxes (currently 17.4%).  Reservations must be guaranteed with a major credit card at the time of reservation.  All cancellations must be made by 72 hours prior to arrival to avoid a penalty of one night's room and tax.
Book at the Hilton and save!  Easily network with friends, colleagues, and representatives of exhibiting companies by staying in the Hilton so your paths will cross organically.  By staying at the Hilton helps overall event costs and registration fees remain low for future events. 
Travel to Chicago
Airports
The closest major airports to the conference site are Chicago O'Hare International Airport (ORD) and Chicago Midway Airport (MDW). Chicago O'Hare Airport is approximately 45 minutes (19 miles) from the Hilton and Chicago Midway is 30 minutes (11 miles) away from the hotel. 
Ground Transportation
Ground Transportation 
Public transportation and taxi service are readily available between both airports and the hotel. 
Taxi – Approximately $50 one-way from O'Hare Airport and $35 one-way from Midway. 
Public Transportation – Fares $2.50 
From O'Hare Airport: Board the Rapid Transit train (Blue Line) to the Jackson Street stop. Walk 0.6 miles southeast to 720 S. Michigan Avenue

From Midway: From baggage claim, follow signs to Rapid Transit train. Take the Rapid Transit train (Orange Line) to the Roosevelt Road stop. Walk 0.5 miles north to 720 S. Michigan Avenue. • For more information on the Chicago public transportation system, please visit www.asbe.org.

 
Car Share Rides 
UBER and LYFT are available from Midway, approximately $31 one-way, and O'Hare, approximately $37 one-way. 
Planning Committee