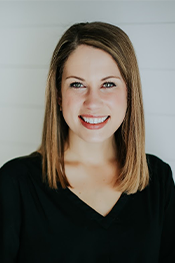 Tess Brensing is Sr. Product Manager, Functional Systems for Corbion, a global market leader in lactic acid and its derivatives, and a leading supplier of emulsifiers, functional enzyme blends, minerals, vitamins, and algae ingredients.
Building on more than 10 years of experience in functional ingredients analysis and technology development, Ms. Brensing leads cross-functional teams focused on delivering innovative functional ingredient solutions for the milling and baking industry.
Ms Brensing is a proud graduate of Kansas State University, with a master's degree in Food Science and technology, a bachelor's degree in Food Science and a minor in Cereal Chemistry.
Presentation
Decreasing the Dependence on Vital Wheat Gluten
Wednesday, March 2, 2022
1:15 pm – 1:50 pm