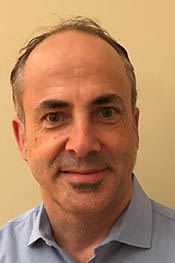 Andrew has over 30 years of experience in the bakery industry.
He joined the bakery industry in Australia in 1987 working for Quality Bakers – the largest baking company in Australia and part of the Goodman Fielder Group. He worked in many bakery positions and at Quality Bakers corporate office in Sydney.
When Andrew arrived in the US he joined Northeast Foods in Baltimore working for the Paterakis family in the bakeries supplying McDonald's restaurants. Andrew has extensive experience with McDonald's working for 5 years representing the McDonald's bakers of North America at McDonald's Corporate Office. Subsequently he joined McDonald's Corporate Office and worked in the Product Development Group and Procurement Group and also worked for McDonald's Europe – all focused on bakery products.
Andrew then worked for EyePro System, Inspection systems for bakery products, for 10 years heading up the North American operations before joining Shaffer Mixers, part of the Bundy Group, in 2017 where he now heads up the sales team.
\Andrew has a Bachelor of Business from the University of Technology in Sydney, Australia.
Session Information
Engineering Ask-the-Expert Lunch and Learn Session 1: Ingredient Handling/Mixing
Tuesday, February 16, 2021
12:15 pm CT – 12:50 pm CT