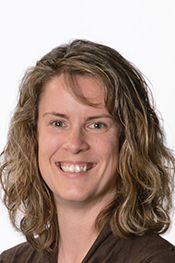 Cari is a Food Safety Specialist at Commercial Food Sanitation (CFS), an Intralox company. Since joining CFS in 2016 she has supported the strategic consulting and training programs that CFS offers to the food industry, focusing on food safety, sanitation, and hygienic design. Cari supports the Baking and Snack industry, as well as developing training content and leading CFS training programs.
Prior to joining CFS, Cari worked at Kraft Foods for 11+ years in Research and Development and Quality Management roles. In her time at Kraft she commercialized several new products including new line installations, developed product quality specifications, and helped facilities develop and implement food safety/quality programs.
Cari has a Bachelor of Science and Master of Science degree in Food Science.
With her passion for food safety and quality, Cari enables food manufacturers to achieve their food safety improvement goals.
Presentation
Successful Expansion with Hygienic Design and Cross Functional Teams
Wednesday, March 2, 2022
1:15 pm – 1:50 pm