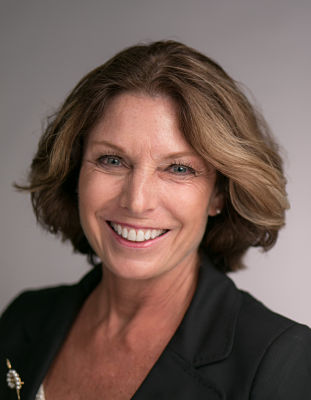 Carrie Jones-Barber


Dawn Foods
Carrie Jones-Barber is the Chief Executive Officer of global bakery leader, Dawn Foods – based in Jackson, MI. Carrie uses her intimate knowledge of the bakery industry to help drive greater growth and success for Dawn, while ensuring the organization retains a strong focus on people, products, customers and sustainable growth.
Carrie has been with Dawn over 30 years and since becoming CEO in 2006, has helped establish the 100-year old company as a global leader in sweet bakery, operating in over 100 countries worldwide. Introducing global strategic planning processes and overseeing one of the company's largest acquisitions to date in Europe, Carrie has built Dawn into a multi-billion-dollar leader in the bakery industry.
Prior to her role as CEO, Carrie served as the President of Dawn International, where she was responsible for delivering unprecedented growth and profitability for the company's international operations. Throughout her time at Dawn, Carrie served in roles across Dawn's sales, information technology, strategy and international business units.
Carrie is a graduate of Western Michigan University (BA) and remains actively involved in the strategic direction of the school, serving on the Haworth College of Business advisory council. In 2018 she was given the schools Distinguished Alumni Award. Carrie received her MBA from the Kellogg Graduate School of Management at Northwestern University. She serves on multiple business and charitable boards and is a regular speaker at business, industry and university conferences, including the Forbes Global CEO Conference and the American Bakers Association's Annual Conference. Carrie is also an active member of the Committee of 200, a membership organization including the world's most successful women entrepreneurs and corporate innovators.
Presentation
Society of Bakery Women Breakfast
Sunday, March 1, 2020
8:30 am – 11:00 am