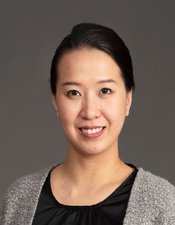 Naggie T. Jeradechachai
Bay State Milling Company
Naggie T. Jeradechachai is the Manager of Research at Bay State Milling Company. She leads BSMC strategic activities focuses on varietal identification and commercialization, new test method development, and fundamental carbohydrate research in food systems. Prior to joining Bay State, Naggie worked for the Northern Crops Institute as the Crop Quality Specialist, where she was responsible for providing technical solutions on wheat and legumes applications in baking, pasta, and snack extrusion. As well, Naggie served as a research assistant with the USDA in Fargo, ND where she conducted research on plant proteomics and insect lipid biochemistry. Naggie got her B.S. and M.S. Degrees at North Dakota State University in Cereal and Food Science. She is from Bangkok, Thailand.
Presentation
The Evolution of Alternative Protein Ingredients in Baking from the Past to the Future
Monday, March 2, 2020
1:40 pm – 2:15 pm
Breakout 2: Ingredients