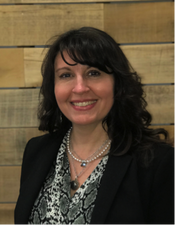 Nicole Rees
AB Mauri North America
Nicole Rees is currently product director for AB Mauri North America.
Rees leads the product strategy and innovation priorities for enzyme-based improver systems for bakery.
She joined AB Mauri in June 2003 as a bakery technologist, and in 2009, became the R&D Manager for enzyme systems in North America. Nicole took a two-year sabbatical to join Glanbia Nutritionals as a business development manager for bakery. In 2015, Nicole accepted a post in The Netherlands at AB Mauri's global technology center as development director before returning to the company's North America regional headquarters in St. Louis, Missouri three years later.    
Previously, Nicole Rees worked in the publishing industry as a food editor, test kitchen director and pastry chef. She has written for various cooking-related magazines such as Fine Cooking and has written several cookbooks including Baking Unplugged, Understanding Bakingand The Baker's Manual.
She earned a Bachelor of Arts degree in literature from the University of Kansas. Rees is active in the Cereals & Grains Association (formerly the American Association of Cereal Chemists International) and is currently the chair of the organization's milling and baking division.
Presentation
A Different Approach to Sugar Reduction in Bakery Products
Wednesday, March 2, 2022
10:25 am – 11:00 am