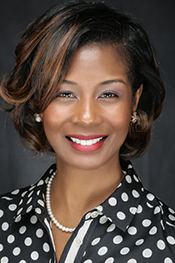 As Head of Diversity, Equity and Belonging at Bimbo Bakeries USA, Nikki leads the company's strategic goal to build an environment and workplace with BBU's leaders and associates that advance programs, enact policies and promotes mindsets and behaviors that appreciate and value diversity, equity and belonging.
Nikki began her career as a sales and marketing professional with The Kellogg Company. She has also held roles with Frito-Lay, Inc. and Sara Lee and has been recognized by executive leadership teams for her contributions to the Team of the Year and Sales Leader of the Year.  Most recently, she received Who's Who in eCommerce distinction from Path to Purchase IQ.
Away from BBU, Nikki enjoys volunteering her time with local civic organizations including Delta Sigma Theta Sorority, Inc., The Bookworm Foundation of Westchester, IL, and Pacific Garden Mission, a Chicago shelter for the homeless.
Nikki holds a bachelor's degree from Clark Atlanta University in Atlanta, GA, where she is also an active member and Scholarship Chair in the local Alumni Association.  She is based in Chicago and appreciates fellowship with her family and friends and is a brunch and NBA enthusiast.
Presentation
Society of Bakery Women Breakfast
Tuesday, March 1
8:30 am – 10:30 am