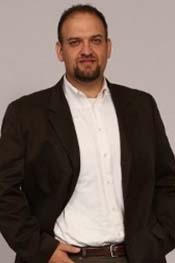 As a Senior Food Safety Specialist, Nathan brings over 20 years of food manufacturing leadership in both manufacturing plants and corporate positions.  Currently in his role as the global bakery and snack lead for CFS he works to ensure internal alignment within their bakery focused specialists and externally with bakery suppliers to support their continuous improvement.
Immediately prior to joining Commercial Food Sanitation, Nathan had the corporate responsibility for the sanitation and allergen programs at Heinz North America. In that role he worked to lead corporate programs on sanitation challenges, alignment, and training, with a focus on unique and challenging cleaning and allergen validations including gluten free and supplier partnerships.
Over the course of his career, Nathan has had the benefit of working across a wide range of products and technologies at Heinz North America, Kraft Foods and Ralcorp.
Nathan is bilingual in English and Spanish and holds a Masters degree in Food Safety from Michigan State University, a MBA from California State University and a Bachelors degree in Economics/Finance from Missouri Southern State University.
Presentation
Successful Expansion with Hygienic Design and Cross Functional Teams
Wednesday, March 2, 2022
1:15 pm – 1:50 pm