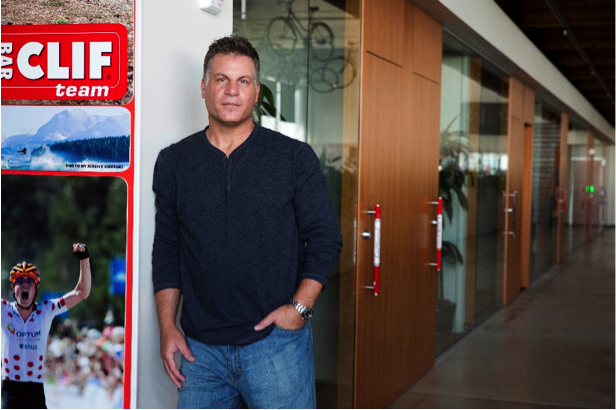 Rich Berger
Clif Bar, Vice President of Engineering, Food Supply
Rich Berger is VP of Engineering, Food Supply for Clif Bar & Company, a leading maker of nutritious and organic foods and drink for people on-the-go. Guided by the company's five bottom lines – Sustaining our Brands, our Business, our People, our Community andthe Planet – he supports the growth of Clif's supply chain.  Rich joined Clif Bar & Company in January of 2014 and resides in San Francisco, CA.
Prior to Clif Bar, Rich worked as the director of engineering for Bimbo Bakeries USA, the Sara Lee Corporation, EarthGrains Baking Companies, and Anheuser-Busch Breweries. His experience, coupled with his knowledge of facility improvement and greenfield construction projects, has been invaluable to Clif Bar & Company's ongoing sustainability efforts and cultural change as the business grows.
Rich is the recipient of Sara Lee's "Get It Great" award; Sara Lee's highest level of employee recognition. Baking & Snack Magazine named him its "2003 Rising Star". In addition to Rich's many accolades, he was awarded a US patent for "The Method and Apparatus for Making Sliced Bread Loaves Crustless".
Rich received a BS in Mechanical Engineering at the Missouri University of Science & Technology, where he currently serves on the Chancellor's Leadership Academy Advisory Board.  He also serves on the Board of Directors of "Be a Mentor", a Bay Area non-profit that supports at-risk youth.  Rich is a guest lecturer at the University of California Berkeley's College of Engineering, a Resident of Kansas State's AIB Certified Baker Program, a delegate of BEMA's Baking Industry Forum, a Certified EIT Professional Engineer in the State of Missouri, former officer of the American Society of Baking, and a member of the American Society of Mechanical Engineering, LEED Professionals, The Institute of Sustainable Infrastructure, the National Association of Corrosion Engineers, the Baker's Dozen, and served on the Board of St. Alban Roe Catholic School. 
Rich enjoys getting involved in the community, training for triathlons and spending time outdoors.
Keynote Address
Progressive/Sustainable Bakery
Tuesday, March 3
Closing General Session